Due to their range of properties, amorphous thermoplastic polyamide granulates are predominantly used in Low Pressure Moulding. These are produced by the Henkel company under the name Technomelt®, formerly Macromelt.
For special applications, thermoplastic polyolefins are also available, which are always used when the preferred polyamides cannot achieve adequate adhesion on the substrates used (e.g. cross-linked polyethylene).
The range of properties of these hotmelt granulates can be varied in terms of mechanical strength, operating temperatures and resistance to different media through different combinations of raw materials.
Materials with specific special properties complement the range - in recent years, materials with extended properties such as significantly improved hydrolysis resistance, thermal conductivity and low temperature resistance of below -50 ° C have been added.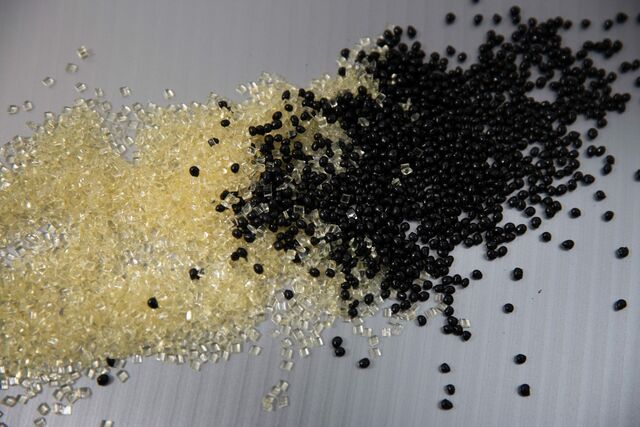 The hotmelt materials combine a favorable viscosity spectrum for the Low Pressure Moulding Technology with a broad application temperature range (-50 / + 150 ° C) and in some cases very good adhesive properties.
Depending on the material combination, impermeability up to IP68 and mechanical strength in a range of shore A40 to D60 can be achieved.
In addition to their good processing properties and wide range of uses, the materials also meet further requirements.
The hotmelts are Reach / ROHs compliant and mostly UL94 V-0 or V-2 listed.
All Technomelt moulding materials are based on renewable raw materials and are characterized by clean processing properties, without solvents or other harmful substances.
Made from renewable raw materials
Free from harmful substances
Reach/ ROHS compliant
UL 94 V-0/ V-2
Adhesive properties for impermeability up to IP 68
Shore strengths from A40 bis D60
Processing temperatures 160° - 240°C
Viscosity range 3 - 50 Pas
Operating temperatures -50° / + 150 °C
Material selection
The requirements of the respective project are decisive for the choice of material. In our material turntable you will find the properties for some of the standard hotmelts clearly arranged. Once you have found the right Technomelt material, we will be happy to set up an offer for you. In addition, other special materials and specific processing variants are available to meet special requirements. As a hotmelt granulate supplier, we would be happy to support you individually and in detail.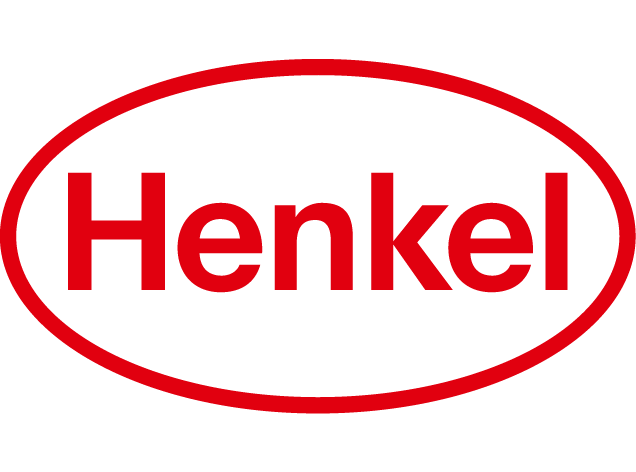 Partner of Henkel
A long-standing and close business relationship connects us with the Henkel company. As a supplier for Technomelt granulates and partner for projects, machines and development in the field of materials and processes, we are in constant contact. In this way we jointly make Low Pressure Moulding a powerful and versatile technology for our customers.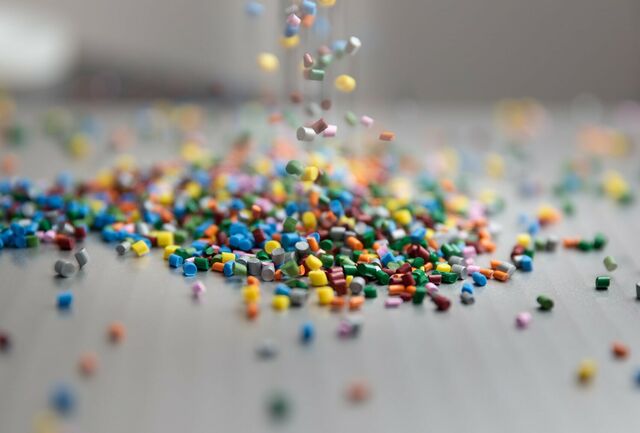 We can do even more
Technomelt products are available from the manufacturer in black and / or amber, depending on the type. In addition, we offer a special service for customizing the hotmelt granulates. By working with a compounding partner, we can offer almost all colors in a RAL-like design as well as additional UV stabilization for almost all product types. This is also possible for small quantities.In order to achieve a defined structure of the end products, the tool can be provided with a corresponding surface through specific processing or coating.
Markings can be made using tool engravings, and the materials can also be printed on after processing.

Further questions?
Do you need technical information or prices for Technomelt® moulding materials? Would you like advice on our individual offers?

We are here for you!