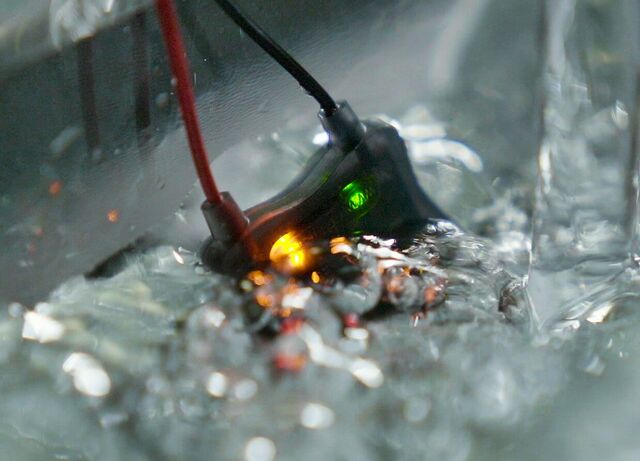 The Low Pressure Moulding process has its origin in the sealing of cable harnesses in the automotive industry - today it is used in many areas for the protection of electrical and electronic components.
At 5 - 60 bar, processing takes place at a significantly lower pressure than in the classic Injection Moulding process. This makes it possible to directly encase sensitive components such as circuit boards, sensors, etc.
The cycle times are limited to the moulding cycle, which, depending on the size and contour of the components, is around 10-60 seconds. Direct further processing is then possible, which means a clear time advantage compared to e.g. 2-component potting.
The adhesive properties of the materials used enable the components to be protected up to IP68 with the right combination of materials.
Thanks to an optimized material flow, hotmelt molding with the thermoplastics used can also be implemented for temperature-sensitive components.
Different material properties and processing variants, combinations of different materials and, if necessary, further process steps enable a wide range of applications.
Our WhitePaper
Get detailed, exclusive insights into the technique of Low Pressure Moulding. In addition to functionality and possible applications, the technological basics are explained in more detail and insights into the origin and development of the technology are given. You will get a well-founded and experience-based impression of the world of moulding of electronics. You would like to receive our free PDF, then use the contact form and shortly you will receive the file by e-mail. Until you receive the complete file, you already have access to an extract.
LPM in a nutshell
Low pressures
Short cycle times
No curing or reaction times
Housings can be replaced
Suitable as strain relief
Applicable for temperature-sensitive components
Operating temperatures -50°C - + 150°C
Impermeability up to IP68
Wide range of applications
We would be happy to organize technology trainings for you and your colleagues to get to know the possibilities and evaluate the use cases in your company - on site or online from the OptiMel Studio.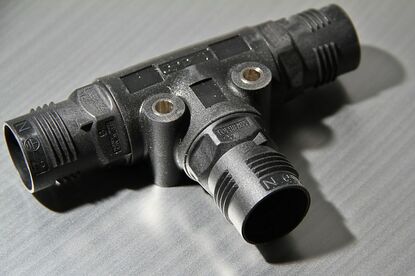 Connectors / Grommets
Housing and sealing with integrated strain relief and kink protection can be implemented for plug connections and grommets. A defined position of the components and, if necessary, plugging is implemented in the tool by means of a specially manufactured moulding cavities, clamping plates and mating connectors.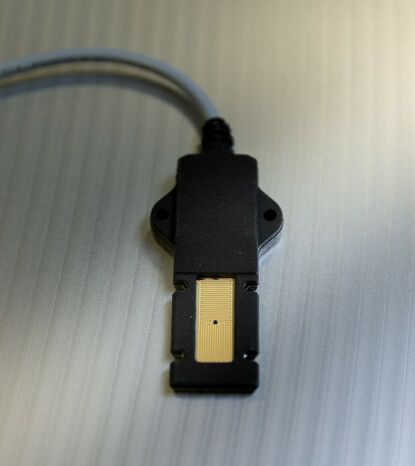 Sensors
Sensors are protected from a multitude of external influences without affecting their functionality. They can be completely encased or, by using the adhesive properties of the materials, important measuring areas can be kept free from encapsulation and at the same time important electronics areas can be protected against media. In both cases, component damage is avoided thanks to the low pressures of the LPM process.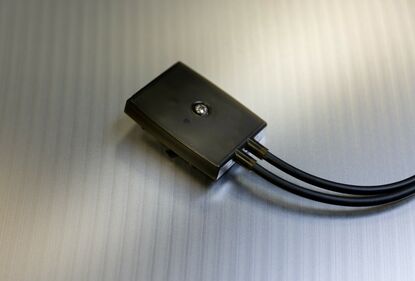 Housings
Individual shaping and sealing in one process step, which results in - additionally to the technical advantages made possible by the sealing - in particular the possibility of higher production quantities per time unit and thus significant cost savings.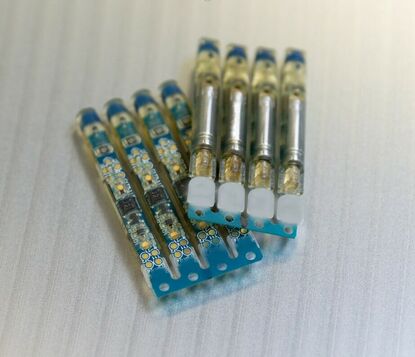 PCBs
The encapsulation serves to protect the components from vibration, moisture, contamination, contact and mechanical stress without influencing or damaging them within the processing.
Micro switches
Low Pressure Moulding is in this case mainly used to ensure long-term functionality, by protecting against humidity.
We deliver the complete technology
Technology consulting
The introduction of new technologies begins long before the required production equipment is purchased. We will advise you from the start, share detailed knowledge of the technology and carry out feasibility analyses.
Prototyping
We analyze the matching moulding material based on your requirements, carry out spot tests for adhesion analysis and create prototype tools for test samples and pre-series production.
Tool design
At the heart of every project, many details are crucial for a stable and efficient process. We advise on component design, manufacture high-quality tools and carry out mold flow analyzes.
Process design
Cycle times, pressure, processing and mold temperatures play a decisive role in project-related process design. We determine these parameters and advise on the optimization of ongoing projects.
Equipment configuration
Suitable equipment is defined by the specification of the project, production conditions and, if applicable, future projects. The configuration is aligned to your requirements based on the modular machine program and extensive accessories.
Allround service
With advice on process optimization, training for your staff, various maintenance options and spare parts service, you can also make use from our know-how and support during a running production.
OptiMel Studio
Would you like to get to know us or use our services without the effort of traveling ?! - We switch you into our studio and it's almost like you're there.
Contact
Whatever demands and challenges your project has - our team is here for you:

+49 2371 - 1597 0
info@optimel.de

Further questions?
Would you like to find out more details about the technology? Do you have any projects that you would like to discuss with us?

We are looking forward to hearign from you!