Your partner for machines and production materials
Based on years of experience and with the aim of maximum flexibility, we have developed a machine system that is oriented towards the respective requirements.
We no longer built any standard models - our modular system including machines and accessories can be precisely tailored to your projects and production conditions.
Please, find the suitable equipment for your project here,
We deliver all available Technomelt® materials for the Low Pressure Moulding technology - with flexible and service-oriented offers for your respective project.

Samples are just as possible here as individual delivery quantities and delivery schedules, through to annual framecontracts with corresponding special conditions.
Find the right material here,
Our service for your projects
Technology consulting
The introduction of new technologies begins long before the required production equipment is purchased. We will advise you from the start, share detailed knowledge of the technology and carry out feasibility analyses.
Prototyping
We analyze the matching moulding material based on your requirements, carry out spot tests for adhesion analysis and create prototype tools for test samples and pre-series production.
Tool design
At the heart of every project, many details are crucial for a stable and efficient process. We advise on component design, manufacture high-quality tools and carry out mold flow analyzes.
Process design
Cycle times, pressure, processing and mold temperatures play a decisive role in project-related process design. We determine these parameters and advise on the optimization of ongoing projects.
Equipment configuration
Suitable equipment is defined by the specification of the project, production conditions and, if applicable, future projects. The configuration is aligned to your requirements based on the modular machine programme and extensive accessories.
Allround service
With advice on process optimization, training for your staff, various maintenance options and spare parts service, you can also make use of our know-how and support during a running production.
OptiMel Studio
Would you like to get to know us or use our services without the effort of travelling ?! - We can switch you into our studio and it's almost like you're there.
Whatever demands and challenges your project has - our team is here for you:



+49 2371 - 1597 0
info@optimel.de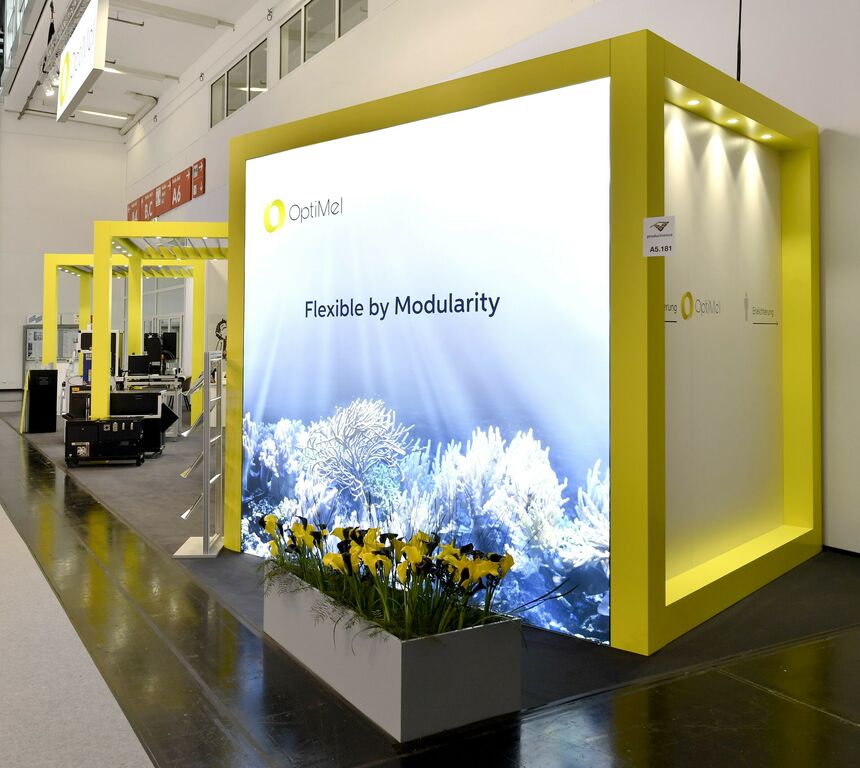 What pioneers consider important
For us, it is not only important what we do - full service in Low Pressure Moulding - and why we do it - in order to offer our customers an optimal solution for the protection of electrical and electronic components - but also how we do it - with awareness and responsibility for our environment and ourselves. We are convinced that everyone contributes to what kind of world we will live in in the future. That is why we want to live up to our responsibility as a company in the industrial state of North Rhine-Westphalia and, with our commitment and our decisions, contribute to sustainable business that is oriented towards the common good.

Picture: Wiesner Messearchitektur GmbH