Ever since OptiMel was founded, innovation and a pioneering spirit have been central aspects of our work.Our goal is to constantly expand the possibilities of the Low Pressure Moulding technology and our services and also to make a contribution to an ecological, social working environment and social responsibility.We rely on long-term, trusting cooperation - with our customers, whose projects keep challenging us, with partners and suppliers for joint innovations and constant delivery quality and, last but not least, with our employees who make our success possible with their enthusiasm and many years of experience.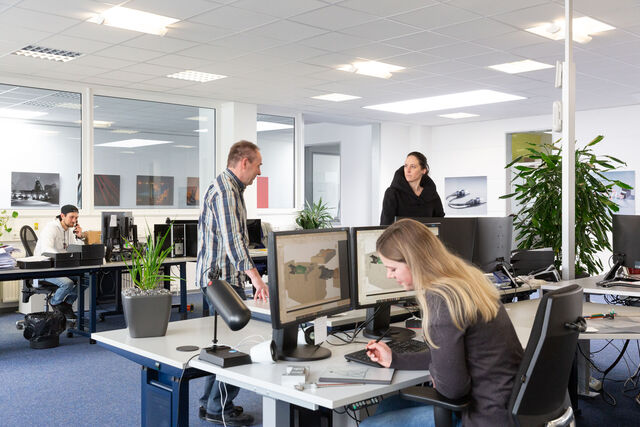 Over 25 years of experience
Experts in Low Pressure Moulding
Based in Sauerland, Germany
International partner network
25 long-term employees
Training company since 2011
Innovative and flexible
Climate neutral company
Socially responsable
Joining forces for success
What makes OptiMel great are our long-term employees who contribute to our success every day, with their commitment and experience.
Some have been with us since the company was founded, many others for more than 10 or 15 years, one colleague even did not want to leave us despite her retirement and continues to support us part-time with her expertise. In the meantime, two employees have also brought other family members on board. We have been a training company since 2011, and many of our former trainees have become instrumental for our team over the last several years.
We are a team with many facets and different strengths - and we think that's a good thing.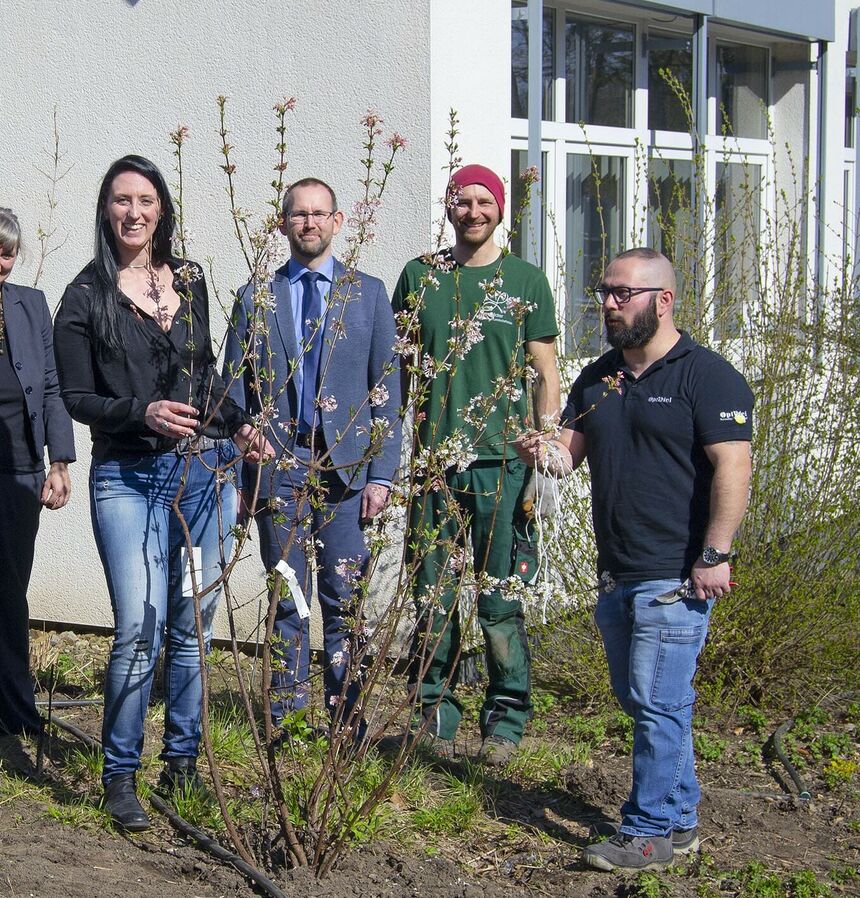 Ecological contribution of the pioneers
We want to take responsibility and also make a contribution to the ecological development of the business world. The industrial state of NRW in particular plays an important role in the success of climate protection in Germany and thus worldwide. From our point of view, concrete measures are more important than environmental certificates.We have been producing a large part of our electricity ourselves with our photovoltaic system since 2014 and have switched the rest of it to 100% green electricity in 2020.In 2019 we were part of the project "green instead of gray - industrial areas in transition" which was funded by the Global Nature Fund in cooperation with several municipalities. We will continue to implement the identified ideas for more green spaces and biological diversity on our companies' premises.In addition, we prepare annual balances of our carbon foodprint, continuously take measures for reduction or offset our emissions through projects by ClimatePartner and are therefore allowed to call ourselves a climate-neutral company. The next step is to evaluate individual product groups with the aim of being able to offer our products in a climate-neutral way.

Picture: © Stadt Iserlohn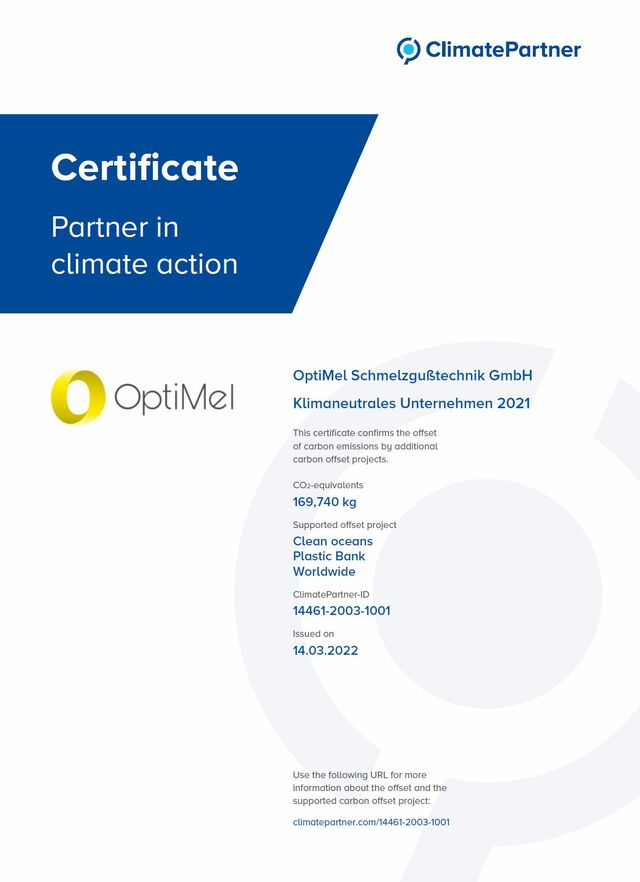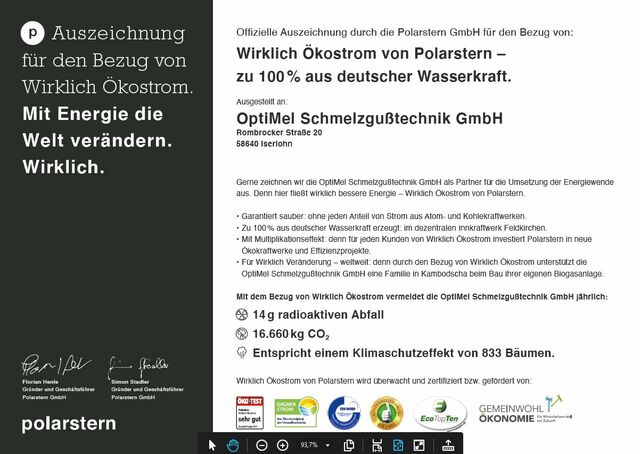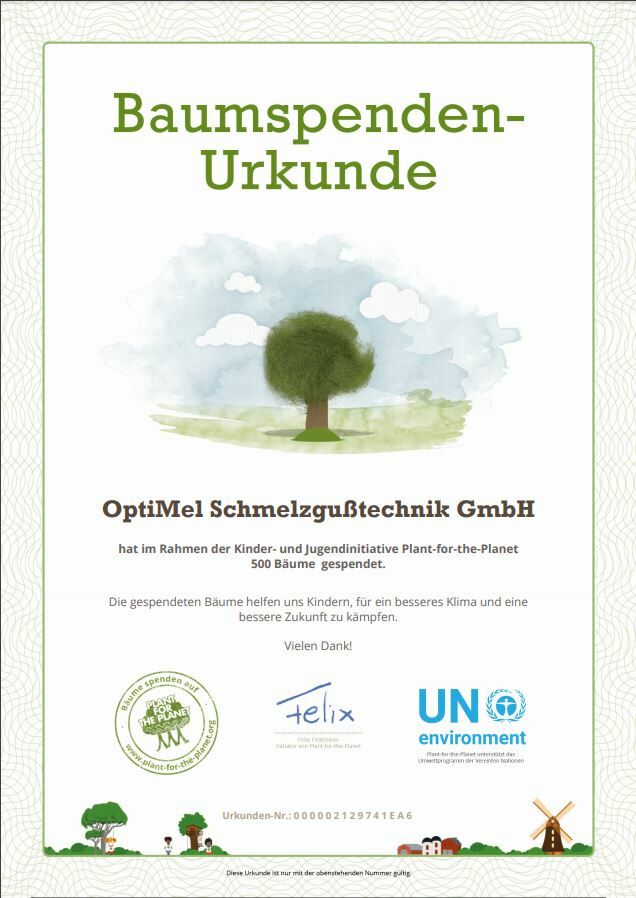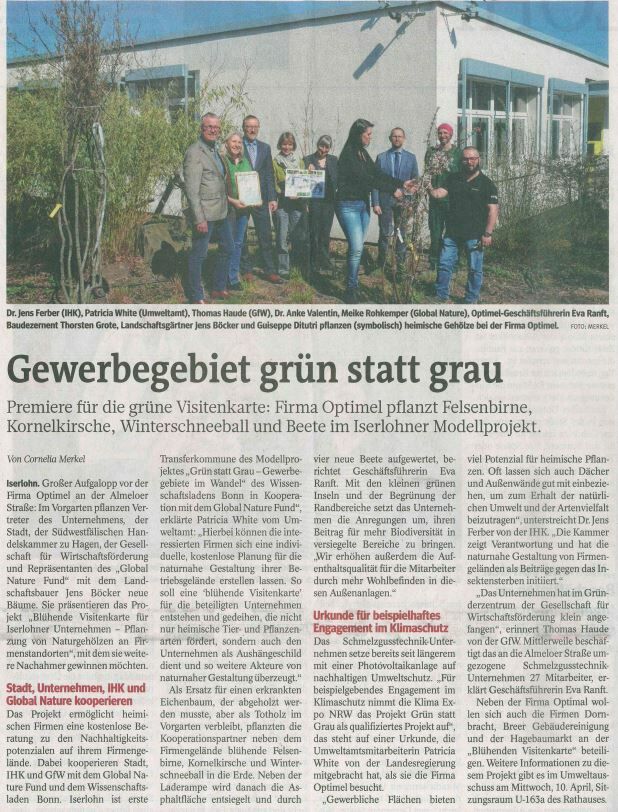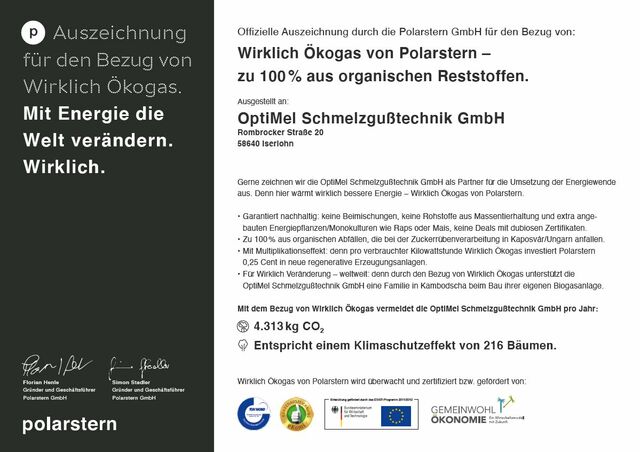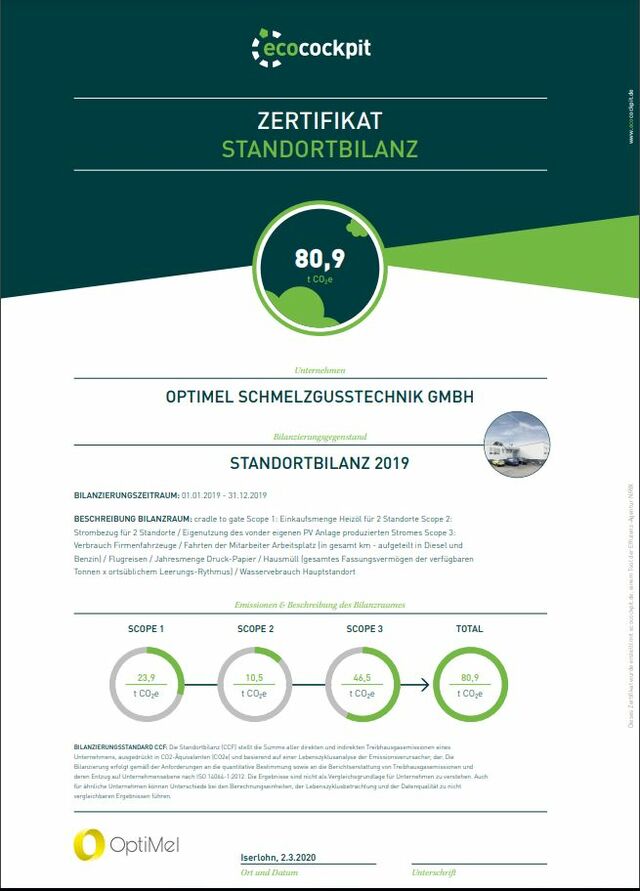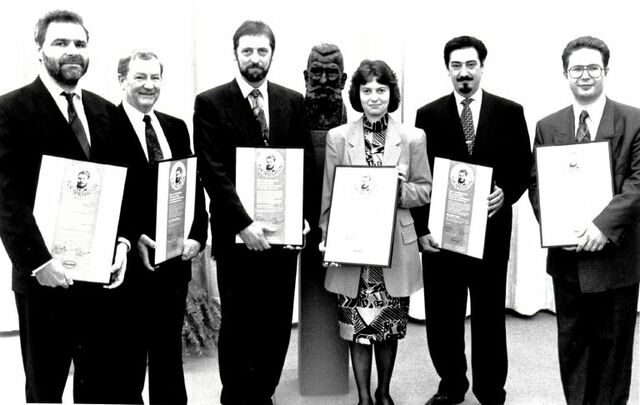 The story of the pioneers
The story of OptiMel begins long before it was founded and goes hand in hand with the development of the Low Pressure Moulding technology. After the first projects were successfully implemented in the French automotive industry with the newly developed process, it made sense to offer it to the entire European and international market. In order to be present on the market with a specialized provider for project planning and production equipment, OptiMel was founded by the company Henkel in 1995 as a hotmelt machine manufacturer.
Learn more about our history.