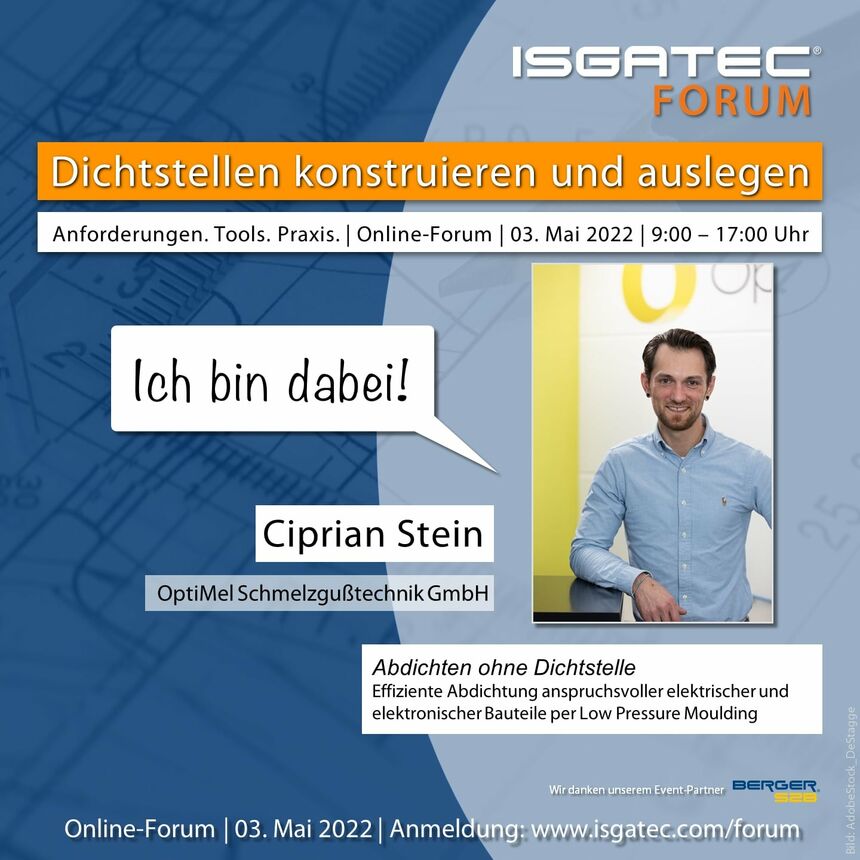 Fairs and congresses
ISGATEC forum
03.May 2022
On 3 May 2022, the ISGATEC Forum on the topic "Designing of sealing points" will take place online.
After OptiMel was already an event partner last year, this year we present Low Pressure Moulding as an efficient alternative to traditionally sealed housings. Curing times or several process steps can be saved if housings with conventional seals are replaced by direct moulding of the components.
We compare advantages and possible limitations of the process and explain what needs to be considered specifically when processing LPM in order to achieve optimal results.
We are looking forward to participating and an interesting exchange.